Community Post-Frame Buildings
Community Buildings That Are Beautiful, Functional and Cost Effective
COMMUNITY BUILDINGS
As is the case with many types of post-frame buildings, many people are not aware that post-frame building designs provides the best solution for community centers or churches that require plenty of open space.
Secor post-frame buildings make the perfect building for any school, community center, or churches. Post-frame buildingsare great for this type use because they don't require any interior supporting walls. This allows for plenty of open space without obstructions. They can be built quicker and for less cost than traditional building.
The design of post-frame building makes them the perfect choice because of the open interior space they provide. The tall sidewalls and end walls, vaulted ceilings, and steep-pitched roof that are found on many religious building are efficiently achieved using the post-frame building techniques.
The nice benefit of post-frame buildings comes when you need to expand or add an additional wing for offices, classrooms, galleries or storage. Post-frame provides the most efficient and economical solution for building those additions, retrofit/remodel projects.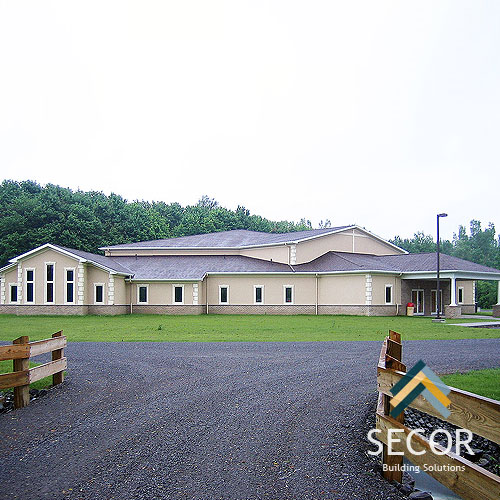 Building with Confidence:
Let us put our expertise to work for you so you can continue to build your business. We understand the need for quality construction and what it means for you to operate effectively. That is why we work with you every step of the way to make sure that no stone is unturned and the end result is something that will last for many, many years and will save you time and money in construction costs.
You Need A New Building, We Have The Experience
Contact us today and we'll help you get the right building for your needs.